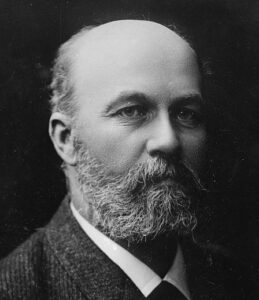 On the 11th of November the Geological Society, in cooperation with SGU and Geosektionen will have a joint award ceremony.
The following awards will be presented: the Geological Society Nathorst Award within the areas of paleozoology, paleobothany and micropaleontology and the Geological Society Jan Bergström Young Scientist Award.
The Geologist of the Year Award is awarded for the 25th time by Geosektionen and this years reciepient is Åke Johansson from the Natural History Museum.
PROGRAM
Place: Axel Hambergsalen, Geocentrum Uppsala Universitet, Villavägen 16, Uppsala
Date: Thursday the 11th November, 2021
15.00–15.15     Welcoming from Geosektionen and the Geological Society
15.15–15.45     Invited speaker Jenny Andersson: "Utan kartläggning stannar Sverige"
15.45–16.15     Coffee
16.15–16.45     The Geological Society's Nathorst Award within the areas of paleozoology, paleobothany and micropaleontology
16.50–17.20     Prize award and talk from the Geological Society Jan Bergström Young Scientist Award recipient
17.25–18.00     The Geologist of the Year recipient talk "Från lokal till global geologi – från skärgårdens kobbar till proterozoiska superkontinenter"
18.00–18.30     Mingling
18.30–               Dinner for preregistered